Pepperdine Graziadio Business School's Most Fundable Companies Showcase - Oct. 14, 2021
October 2, 2021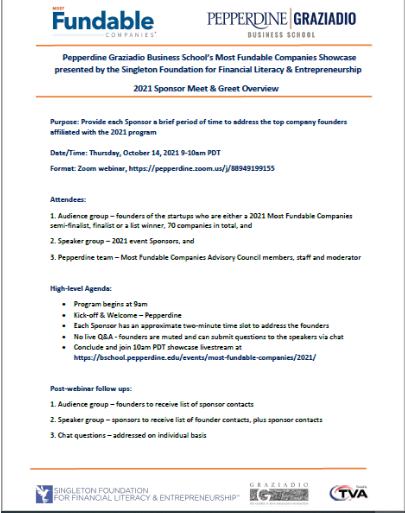 Ashoke Bose
I am deeply honored to announce that AGR Health, LLC, a digital health start-up founded by three graduates of Cornell University in 2021, has been chosen as one of 70 start-ups in 2021 Most Fundable Companies Challenge. There were more than 3500 applicants in 2021 from USA.
I wish to thank the co-founders Gary Williams and Reginald Davis for their support. I am thankful to the faculty of the Sloan Program in Health Administration at Cornell University for encouragement and guidance while I was working on my Capstone project. Finally, I would like to
thank my wife Ms. Chunyu Chen Bose and my son Chen Yun Bose for allowing me to work eighteen hours a day.
AGR Health is implementing the concept of P2P Healthcare Payment Platform which will allow Patients without Insurance (PWI) to share cost of basic healthcare with other members of the network.